Sten
- warrior - two-handed weapon, Qunari race, man,no specialization at start
- voice by:
Mark Hildreth
Wanna enhance this companion?
New skins:
DOWNLOAD "new Sten" HERE
DOWNLOAD "sexier Sten" HERE
DOWNLOAD "Sten just like Elf" HERE
New specialization:
DOWNLOAD HERE
don´t read the following if you want to be surprised!
tips and tricks:
1) RELATIONSHIP
there is no possible relationship with him
2) GIFTS
best gift for him is his own sword - it´s the part of a
Sword of the Beresaad
. quest. Then pictures, paintings and totem.
3) SPECIALITIES
He loves cookies. Has a softer side, you expect he´s a strong warrior, but he will pick the flowers and play with a kitten. For this he´s very often ribbed by Leliana. He appears in
Sacred Ashes trailer
. He has a big respect to the Mabari war dog. He doesn´t like waiting, so every quest, that takes more time causes a lower sympathy by him.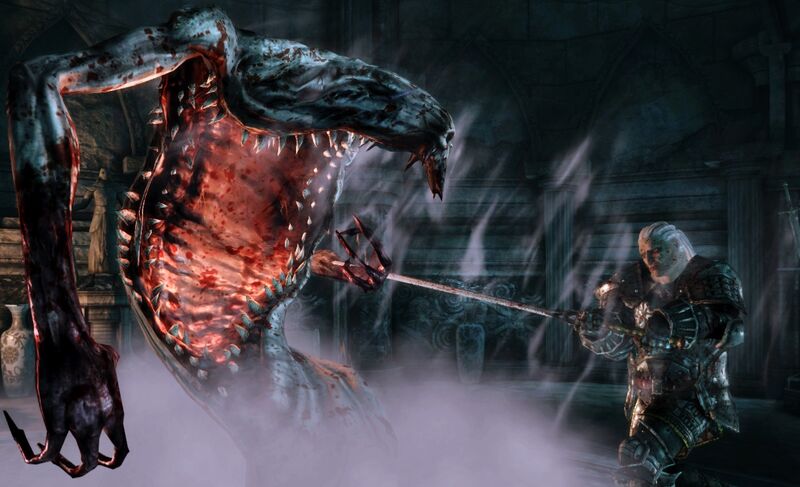 Penulis : germia ~ Sebuah blog yang menyediakan berbagai macam informasi
Artikel
Dragon Age - STEN profile
ini dipublish oleh
germia
pada hari
čtvrtek 12. července 2012
. Semoga artikel ini dapat bermanfaat.Terimakasih atas kunjungan Anda silahkan tinggalkan komentar.sudah ada
0 komentar:
di postingan
Dragon Age - STEN profile