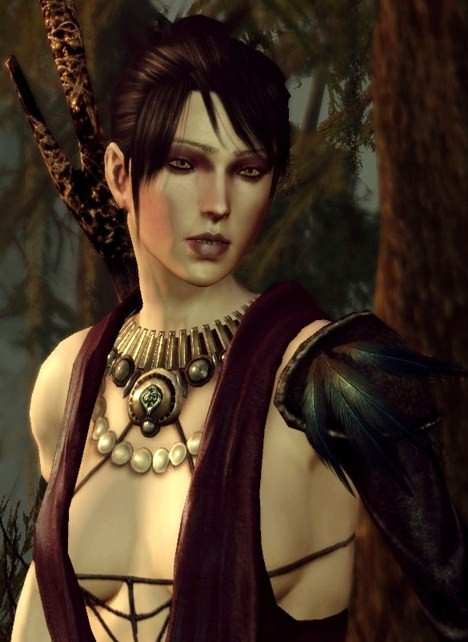 Morrigan
-woman, witch of the wild, apostate (Mage not from the circle of Magi), shapeshifter (měnič podob)
- voice by:
Claudia Black
shapeshifter:
SPIDER
BEAR
FLYING SWARM
+bonus shapeshifter mod -
DOWNLOAD HERE
-demon shifting:
DESIRE DEMON (succubus)
NATURE DEMON
RAGE DEMON
-tank shifting:
GOLEM
OGRE
-beast shifting:
WOLF
WEREWOLF
-dragon shifting:
DRAGONLING
DRAKE
DRAGON
-undead shifting:
SHADE
ASHWRATH
REVENANT
Wanna have more EVIL Morrigan face? -
DOWNLOAD HERE
WARNING: spoiler alert!
don´t read the following if you want to be surprised!
tips and tricks:
1) RELATIONSHIP
Possible love mate. If you play as a man, at the end she offers you to lay with her and have a child. This is an option how to stay alive, when killing the archdemon. If you refuse, she will immediatelly go away. If you accept it, she will stay at final battle, but after killing the archdeom, she dissappears.
Her child will have a soul as a demon and maybe in another part of DA:O she will bee seen again. (If you play as a woman, Morrigan will want to sleep with Alistair or Loghain).
2)GIFTS
golden mirror, something shiny or jewellery, magic stuff or things, that relates to Flemeth
3)SPECIALITIES
every good doing from you is negativ accepted from Morrigan (opposite to Leliana) - like helping the lost children, freedom for prisoners...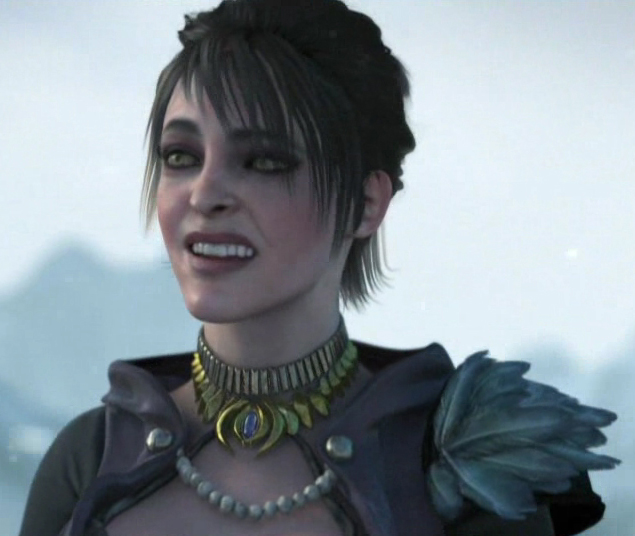 Penulis : germia ~ Sebuah blog yang menyediakan berbagai macam informasi